Hiring an Interior Designer; 10 key questions to ask a designer and yourself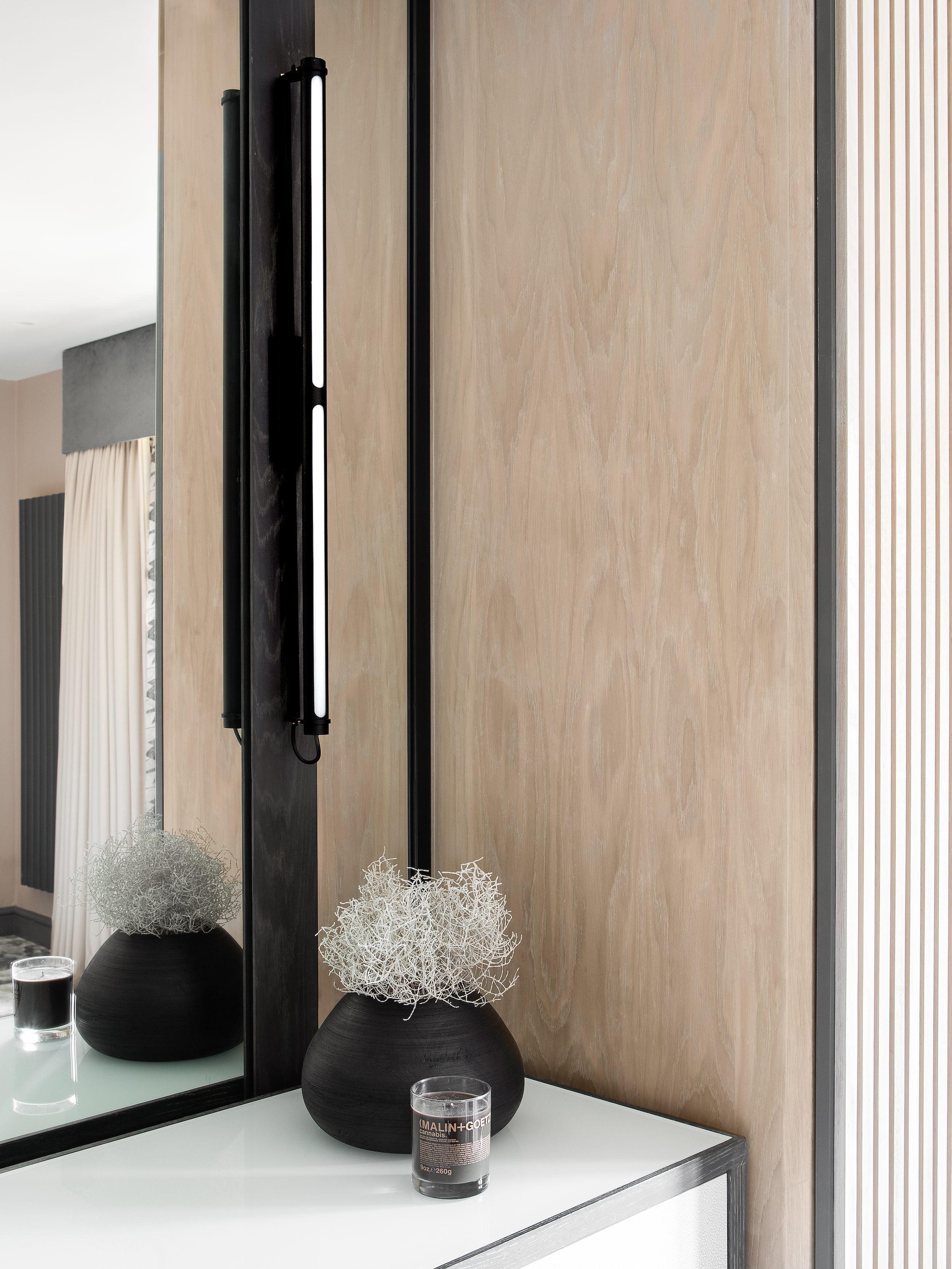 Attempting something for the first time can be daunting and hiring an Interior Designer is no exception.
Knowing if your visions will align, if they are qualified professionals, how long a project takes to complete and most importantly; what is billable - are all are common questions to ask yourself.
Identifying what a client and Interior Designer partnership is going to look like should always be considered at the very beginning. Most Interior Design studios will allocate a certain amount of consultation time without charges before design fees commence, ourselves included and it's an opportunity for both parties to suss out not only whether you're a good fit for each other but also the finer details of what in most cases will be a long-term relationship.
Interior Designers are experienced professionals who have met with a variety clients and so of course will have their own pre-prepared questions, without detailed thought before an initial consultation clients can be 'put on the spot' with inaccurate or unrealistic expectations expressed.
We've put together five key questions to ask any Interior Designer or Interior Architect as well as five important questions to ask yourself - for clarity and peace of mind from the very beginning of the process.
5 key questions to ask an Interior DesignER or Interior Architect
1.
How do I know THAT you are a professional interior design SERVICE ?
There is a difference between hiring an Interior Designer or Interior Architect to that of an Interior Decorator - Interior Designers and Interior Architects are technically skilled, experienced and formally trained in executing bespoke, structural visions. You can learn more about what makes interior design a profession, rather than a hobby here.
All good Interior Design practices will be able to demonstrate skill, knowledge and experience through a portfolio of work. If you are presented anything that you don't understand, technical drawings for example, ask the designer to explain these to you - this will provide you with an even better understanding of both the designers technical knowledge and experience.
2.
Do you have a predefined design style or are you able to design based on an individual clients AESTHETIC aspirations?
Some clients seek a particular Interior Designers services as way of attaining a particular predefined style - which in most cases the designer is well known for, whilst others prefer to work with a designer as a means to finding their own unique look.
A reputable designer will be able offer both, catering to the individual client their own vision through various principles. At Rachel Usher Interior Design we consider the various senses when concepting a space; light, texture, scent and colour are all considered and developed based on a individual clients needs and aspirations. This approach combines what we see as integral to the success of a design and represents clients individual sense of self and style.
3.
Are you able to work to my budget, which is…
It is extremely important to approach design budgets with a realistic and transparent approach. Experienced designers are able to design spaces which meet budget requirements and will provide honest feedback from the beginning if a budget doesn't align with the clients aspirations.
An Interior Designer won't be able to provide an exact figure for the project as a whole from the very beginning as it takes time to develop a design and to identify the specific associated costs. They will however be able to explain what is billable such as design fees, admin and project management as well as how they invoice and purchasing procedures.
4.
How does your interior design process work?
Every interior design studio will have their own processes and structure and will be able to explain this in advance, clearly and concisely. Interior design is a process and takes time, anyone promising short timescales for deliveries should be approached with caution - it's likely that the work produced will not be thorough. Good designers will be working with multiple clients in tandem and producing works catered to each individual client, managed effectively with specific studio time allocated to each client.
Our own interior design service structure incorporates four stages; concept, scheme and detail design and installation - a carefully crafted structure which allows for client feedback between each stage.
Follow the link here to learn what may be involved within each stage, according to your individual needs.
5.
How much involvement is required from me?
The purpose of paying for an Interior Design is to outsource the time, knowledge and skills required to create an truly considered, beautiful and functional space so it's important to make the most of the opportunity. Your Interior Designer should be happy to do everything for you whilst encouraging any feedback and thoughts at key stages during the design process - to ensure their vision aligns with the project brief. As a client it is important to make time for meetings with your designer and to eliminate any distractions so that honest and thoughtful feedback can be used to progress designs in a timely manner.
5 key questions to ask YOURSELF BEFORE MEETING WITH an Interior DesignER
1.
What do I need from my interior designer?
It is essential to have a clear idea from the beginning of what is required from your Interior Designer. Start by thinking about your ideal scenario, everything you would need to fulfil your aspirations for the space but be realistic and make sure this aligns with the projects budget.
Most Interior Designer's will be working with more than one client at any given time and will allocate dedicated studio hours; based on what has been asked of them from the beginning. If additional works with clients arise during the design process which weren't discussed at the very beginning its unlikely that time will be available to start extra works immediately. Designs fees will also be calculated based on the original brief provided so make sure to communicate everything that you require at the very beginning.
2.
What is my budget for the project as whole, including design fees and installation costs?
Having a clear understanding of the costs involved in designing a space is the most important factor to consider when hiring an Interior Designer. Remember, it's not only the products which require a budget, in most cases design fees will be charged and billed in stages along with the costs incurred for craftsmen, admin and handling or processing of product orders.
Transparency is the best way to approach all new relationships and this open approach from the beginning will allow the Interior Designer to work towards your individual needs - and budget.
3.
When do I require all works to be completed by?
Just like the best restaurants or hotels - most Interior Designer's require booking in advance. The design process is just that, it's a process and time is required not only to research and develop ideas but to source individual samples or finishes and then formulate these into a clear presentation.
Once designs have been finalised nearly all high-end products require a lead time which can be anything from a few weeks to a couple of months. Quality items are in most cases made especially for you by skilled craftsman - they're not mass-manufactured 'off-the-shelf' pieces and time is required to engineer the designs which are intended to last a lifetime.
When working with builders or architects the most efficient and cost effective way to manage a project is to hire your interior designer at the same time, this will ensure clear and effective communication from the very beginning and eliminates the possibility of repeated works due to design changes.
4.
Do I have an idea of what my personal style is?
You're hiring an interior designer because you recognise that you require professional expertise however it's likely that you will already have an idea of what you like and also what isn't reflective of you. Communicating this to your interior designer in your initial meeting will be beneficial to yourself and to the interior designer, setting the project off in an appropriate direction from the start.
Providing visuals is the best way to communicate any initial ideas or thoughts, many of our own clients come to us with rough ideas collected on Pinterest which is quick and simple way to demonstrate your thoughts and feelings; just one or two images will be more than enough for an Interior Designer to get an idea of what it is you are looking for . If you do feel unsure and need a place to start - think about hotels or restaurants where you loved the decor and wished you could have something similar at home.
5.
In what areas can i be flexible and what do I not want to COMPROMISE on?
Most clients don't have a limitless budget and occasionally comprises have to be made. Core elements of a design which you feel would add value to your life should never be compromised on and identifying what these individual components are is important to avoid disappointment - as is thinking about what you could live without if your budget doesn't quite cover your ideal scenario.
Contact us
Our interior design services are crafted to offer us the opportunity to work with a diverse range of clients. No two clients are the same and our service structure is reflective of this where we mindfully balance our time between projects of various sizes, scopes and locations with varying deliverables; providing a high-end, luxury service we're extremely proud of.
In most cases we begin new relationships via email. We kindly ask all prospective clients to answer a list of guided questions as transparently as possible which allows us to gain a better understanding of the project and it's individual requirements. We also include an overview of how we work and examples of previous client projects. This approach allows clients the time to think about their needs - without putting them on spot
Once we have an idea of what is required from us we invite clients to our South Yorkshire studio for a one-hour initial consultation, free of charge, where we discuss projects in much more detail but most importantly we get to know our clients and they get to know us.
If you're looking for residential interior design services, get in touch with our studio here for further information or follow this link to our Interior Design Services page.