Is emotionally inspired home technology the future of interior design?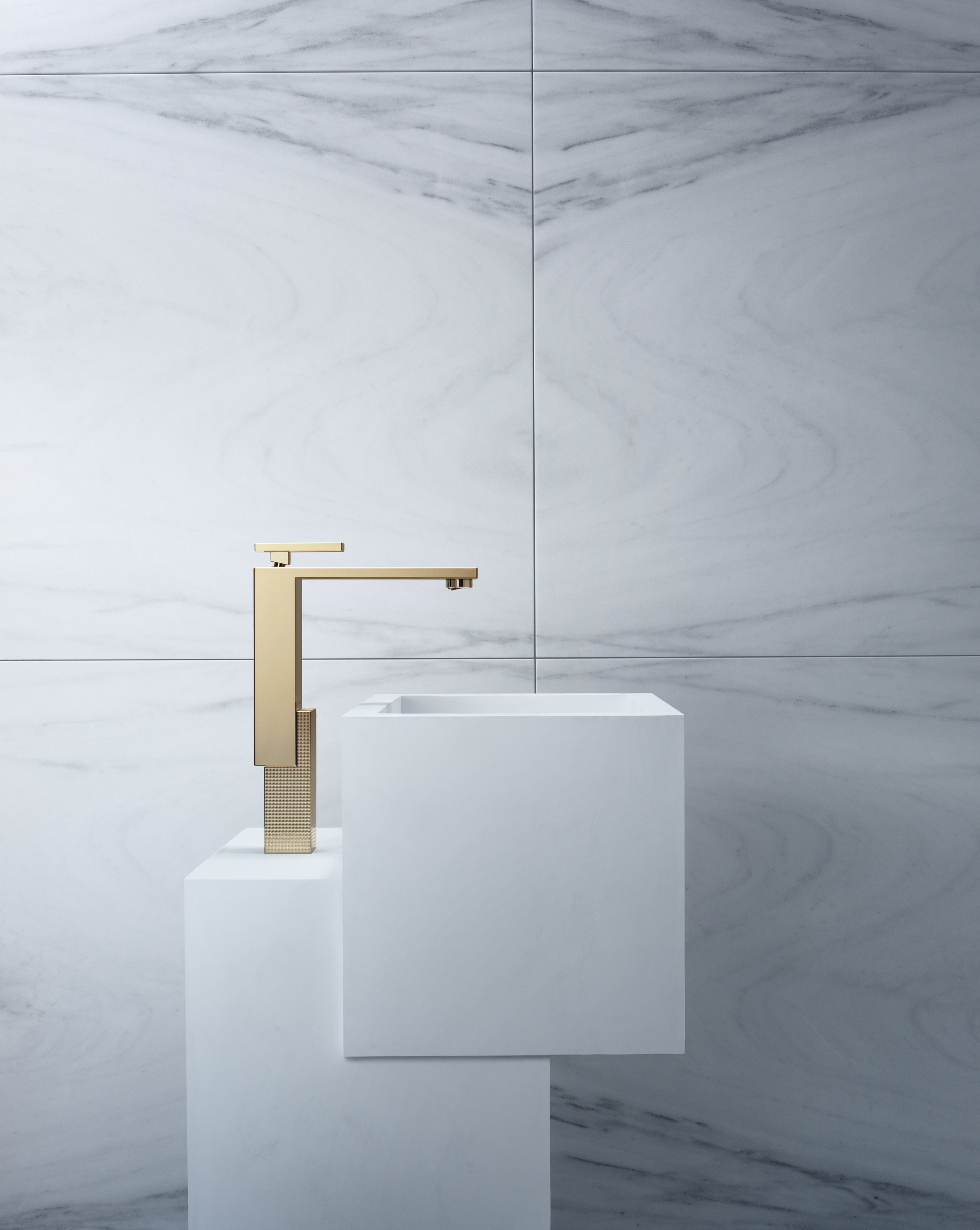 Smart homes of the future past have largely painted a picture of automated domestic chores, robot assistants and instant entertainment.
Is saving time however a truly accurate prediction of what we seek from our homes spaces in a currently unstable world? What does the future of our homes actually look like?..
The evolution of home technology has changed the way in which we interact with our homes on a daily basis, in many ways for the better but as these technologies become increasingly intelligent it's important to sustain a human connection to the elements of our interiors which bring joy or wellness to our lives.
Often we search for opportunities to streamline our hectic and busy lives but there are some aspects of our daily routine which should be cherished and appreciated, where we take time slow down, stop and rejuvenate.
Hansgrohe - A new way of living
In a world that never stops our moments of pause, where we retreat and find inner peace, are few and far between however it is possible to combine our daily routines with elements which promote physical and mental well-being.
The future of connected devices is to us, utilising technology to address our physical and mental needs, creating regenerative experiences which relax and restore and improve our lives in valuable ways.
During our most recent inspiration trip to Frankfurts annual ISH exhibition, we discovered a bathroom company with a distinct difference; Hangrohe, a brand whose values are centered around the emotional and sensory experience of bathing.
Hansgrohe designs are a luxury to be enjoyed every single day. Powder-Rain showers for example, where thousands of micro droplets are optimised to create a relaxing, spa-like experience in your own home, provide a meditative space as soft droplets with sound as a delicate as a whisper effortlessly encourage a positive and peaceful atmosphere to get lost within.
Utilising the latest innovations in technology Hansgrohe have expertly developed Raintunes, a shower scenario which treats all five senses, combining sounds, light, scent, touch and balance to create various experience's - ranging from exercise recovery to relaxation after a long day at work. Due for release later this year, this particular sensuous design is one we're following closely.
Gessi - The Private Wellness Company
Another company we're eager to embrace within our schemes is designer brand, Gessi. Having manufactured high-end bathroom and kitchen fittings for over 20 years, Gessi are recognised worldwide as ' THE designer of water', mixing H2O with air and light to create environments which provide customisable pleasure for a private and personal home-spa experience.
Gessi's considered approach to private wellness stems from a clear acknowledgement of multi-sensory feelings and our relationship with water, the pleasure and sustenance it provides on a daily basis - where we renew and connect with our inner-self.
Elements such as bracing hydro massages, including delicate rain showers and waterfalls may be cleverly automatised for a streamlined experience but perhaps one of the brands most exciting developments derives from the concept of chromo-therapy - an alternative medicine or method, which utilises the use of light in the form of colour to balance 'energy' within the body, whether this be physical, emotional, spiritual or mental.
These multi-sense simulations are carefully designed to offer not only a quality experience to be cherished but are aesthetically refined, designed to be objects of absolute beauty too.
Our interior design services are crafted to offer us the opportunity to work with a diverse range of clients. No two clients are the same and our service structure is reflective of this where we mindfully balance our time between projects of various sizes and locations; providing a high-end, luxury service we're extremely proud of.
If you're looking for residential bathroom interior design services, get in touch with our studio here for further information.