Sustainable Paint; Where creativity and responsibility unite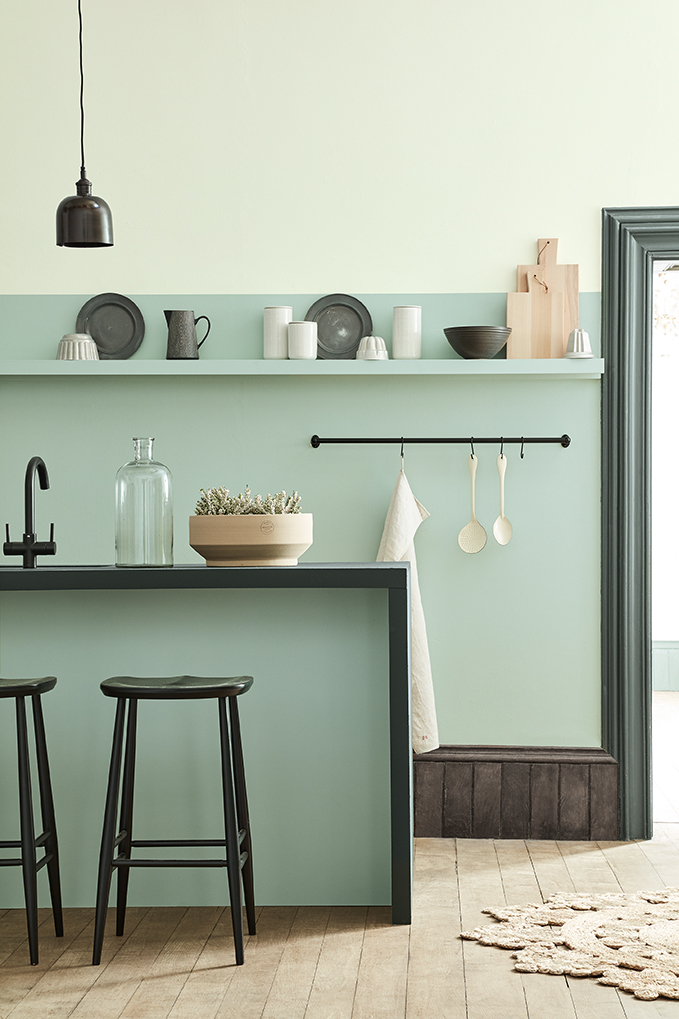 Sustainable Paint; Where creativity and responsibility unite.
In 2018 ignorance is no longer bliss. The importance of environmentally responsible products is gaining momentum, luxury paints included, but identifying brands which produce with minimum ecological impact can still be notoriously difficult...
How paints are formulated isn't something most people are acutely aware of - or even think to question yet the reality is most well-known paint producers create their colour ranges with toxic chemicals which are not only bad for the environment but also our own health.
Most modern-day manufacturers create their paints using the three main components of pigment, binder and a carrier. Many of the ingredients used within these combine toxic chemicals such as cadmium, lead, chromium, petrochemicals, solvents, benzene, and formaldehyde as well as volatile organic compounds otherwise known as VOCs. Whilst organic, the chemical compounds of VOCs evaporate easily into the atmosphere and so are a particular concern environmentally, contributing to climate change.
Numerous health problems are linked to these chemicals, from less severe issues such as eye irritation to problems much more serious; respiratory disease, asthma, skin disorders, liver or kidney damage and even cancer. The most concerning aspect of these chemicals however is the fact that many paints continue to emit dangerous VOCs years after their initial application.
Due to rising industry concerns environmental regulations have been put in place, forcing paint manufacturers to reduce their VOC content however many brands still include solvents and chemical pigments.
There are however a handful of brands who are pioneering with non-toxic paints, acting positively and responsibly to minimize the ecological impact paint has to both ourselves and the wider environment. Two brands in particular, Little Greene and Paint & Paper Library are revolutionary in their approach, producing luxury, high quality paints which remain creatively progressive whilst honouring their social commitments.
Little Greene
Little Greene are a brand whose philosophy is centered around a commitment to protecting the environment and in 2004 they were one of the first brands to achieve the required environmental standards. Every aspect of their business is considered against this philosophy whilst ensuring no compromises are made within the products they manufacture.
Little Greene's water- based paints carry the paint industry's lowest eco-rating with VOC content at virtually zero. This eliminates any concerns regarding solvents releasing into the atmosphere and any respiratory issues which could otherwise have been affected. Oil-based paints are formulated using sustainable vegetable oils without compromise on quality, renowned within the industry for their superior finish and longevity.
Paint tins are produced using recycled steel with the added benefit of being able to be recycled again after use - another instance where Little Greene strives in comparison to their competitors. The company has also recently moved into a new head quarters located in Manchester, designed specifically around their eco-values with solar powered energy for both their general offices and paint manufacturing.
Paint and Paper Library
Paint and Paper Library are another brand whose values align with long-term environmental sustainability:
Every product they produce is made by traditional methods, incorporating eco-friendly ingredients which not only make a visual impact but positively exceed current environmental regulations, including VOC.
Sustainable Paint Stockist
Little Greene and Paint & Paper Library are two brands we regularly specify within our projects, not only for aesthetic appeal but for the numerous health benefits too - which improve the overall experience of any space.
We're also prestigiously part of both brands carefully curated stockists and so we're able to the supply to the general public. As part of our own environmental commitments all paints are made-for-you with fast-tracked delivery.
Our studio is open Monday-Friday 9-5, for further information please get in touch via our contact form.